Nous avons préparés des contenus promotionnels pour vous aider à promouvoir votre événement. A côté de ça, nous avons des outils que vous pouvez utilisés pendant votre protestation.
Editable poster / flyer in white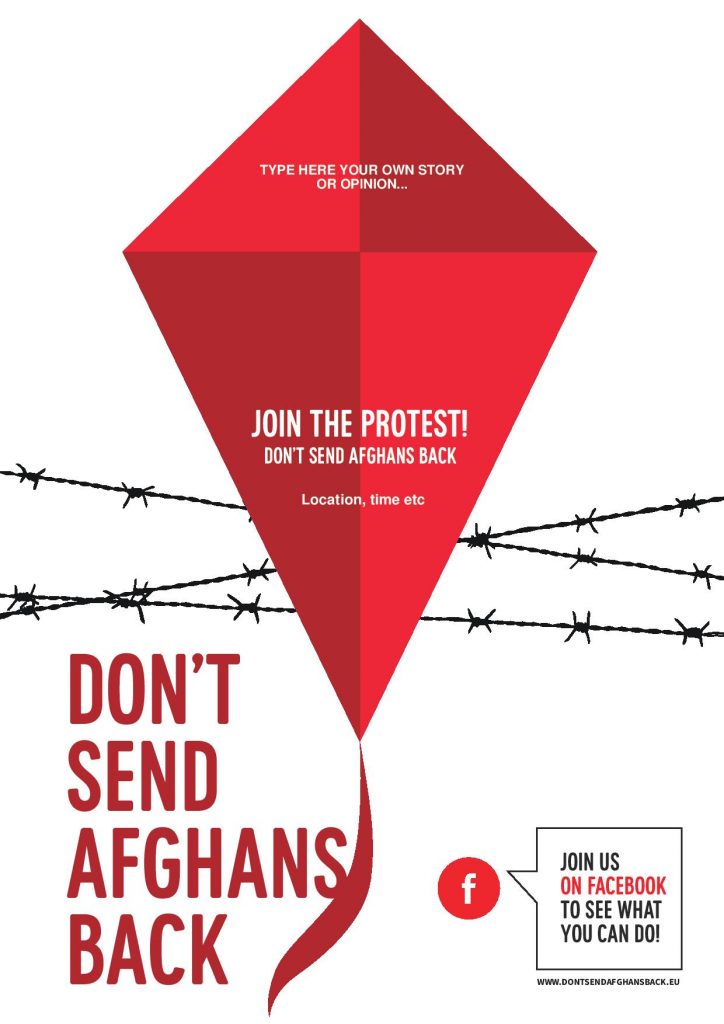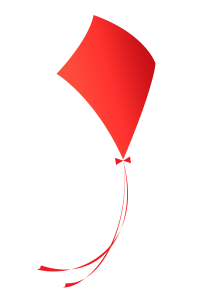 Free to use as symbol for anything related to stopping deportations to Afghanistan.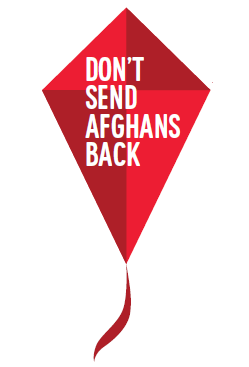 Download these kites and put them on! You can use dubbelsided tape and put it on your jacket/ shirt or something else to show that you do not agree with sending back Afghans.